Personal Projects
---

Profane Goodness
While browsing the internet on a slow day, I came across this very interesting article saying that there are some great upsides to swearing – how it can have surprising benefits, from making us more persuasive, to helping relieve pain. So, I decided to make some tchachikis, that would hopefully remind people that it's ok to utter a little 'f*ck you' every day. I called this line of products, Profane Goodness.




These are all available for sale here on my etsy store. Please support if you like it!





↓

---

YAB (You Are Beautiful) x The Brightside Collaboration
I was approached by Melis Sonmez, founder of The Brightside, to collaborate on a project alongside other immigrant artists, where we would design one of Matthew Hoffman's iconic "You Are Beautiful" boards, in a way that captured our own culture or journey to America.
Given the current political state of America, with our president not being the biggest supporter of immigrants, it felt like a great (and fun) way to use art to raise some awereness to the immigration issue.
I thought about it, and remembered how as an immigrant, we'd always be categorized as an 'alien' by the government, and that had always been a bit amusing to me. So, I decided to mix up one of America's greatest icons, the Statue of Liberty with an alien. Thus was born the 'Alien of Liberty'.
All the designed boards were displayed and sold on Matthew's "Find Your Way" exhibit. It was a great honor to contribute to this amazing project.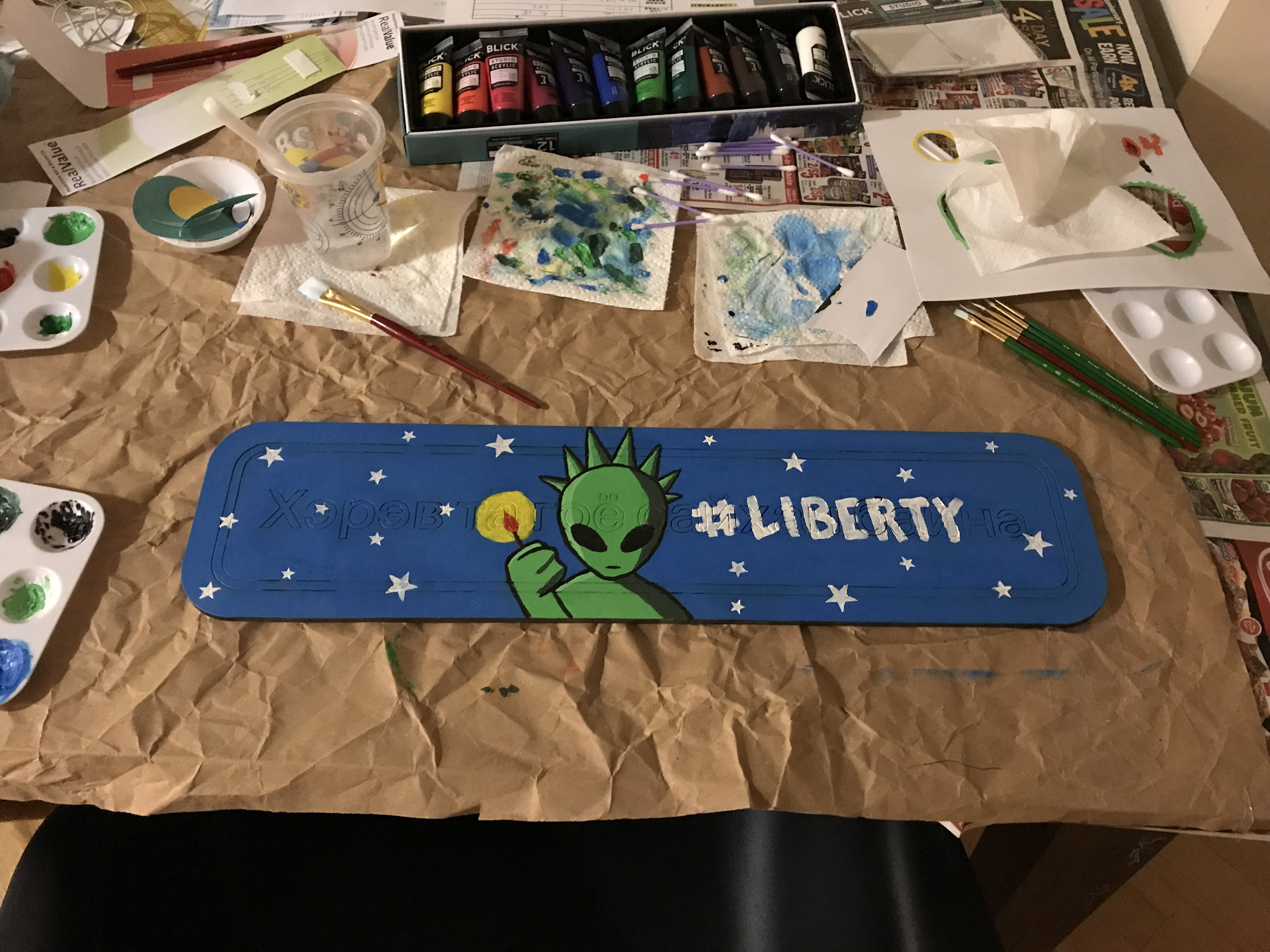 ↓

---

Soccer Faces
This is a little side project that I work on when I have some down time.
I'm huge fan of Futebol, so I decided to pick up players that I admire to geometrize them. Just for fun.