Breckenridge Brewery


This craft brewery from Colorado had some nice beers. But on the overcrowded and ever-growing craft beer category, they needed to start conveying what they were about, or they would start to get lost in the shuffle.
In order to give them an ownable and memorable expression of their brand, we decided to celebrate both the good place and the good people that have shaped and formed them. So, we came up with the line: in good CO.
And that started guiding the work that you see below.


Online Video - "Welcome"




Online Video - Nitro Launch - "Experience"





OOH - DEN Airport
Inspired by the iconic "Welcome to Colorful Colorado" signs, we'd welcome passengers arriving at the Denver Intl Airport.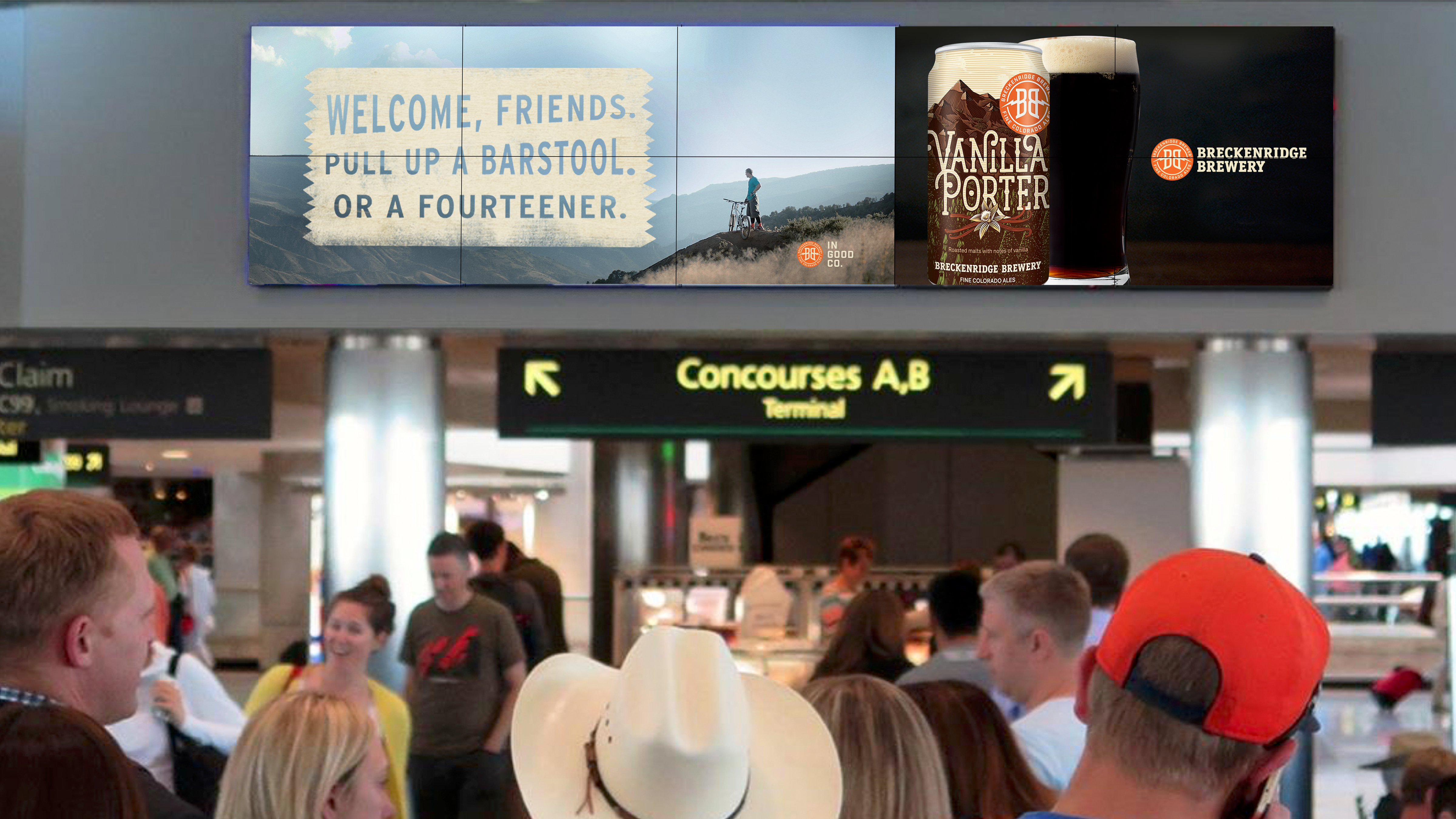 National Park/In Good CO. posters - We made a limited-edition run of posters that infused the classic National Park posters art with the idea of bringing friends together in CO. The goal was to create something special for our fans, while also giving back to the place that spawned and inspired us: Colorado. So, all the proceeds went to the Colorado State and its National parks.




Besides offering these posters at the brewery, we made them available through our social media as well.